Upcoming Events:
Club Member Release Party - SOLD OUT!
Sunday, April 14, 2019
Join us in the barn on Booker Road for our Spring pick-up event.
Limit two tickets per club member ($15pp). Additional tickets are available for $25 per person. Please call us for details.
Enjoy great food and music while tasting the wines and ports in your Spring club shipment.
When: Sunday, April 14, 2019
Time: 12pm - 2pm
PasoPort - 95 Booker Road
Make sure to choose 'PICK-UP at Winery' for your shipping preference at check out.
---
Wine Festival Weekend
May 17th - 19th, 2019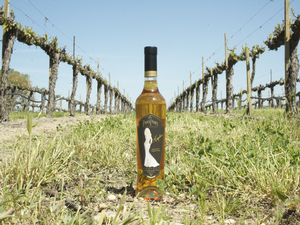 Join us this weekend and discover a unique wine, port & spirit tasting experience! We will be featuring the complete line of PasoPort Wine Company, including our award winning Per Caso wines, delicious PasoPort, port-style wines, and from Pendray's Distillery an array of distilled spirits and liqueurs.
Enjoy new spring releases of Wines, Ports and Spirits. We will also have complimentary grilled food offerings (Saturday and Sunday), and spectacular views for all to enjoy.
Bring friends and family and enjoy an afternoon sipping on award winning wines and complimentary food.
---
Vertical Tasting Event
Saturday, June 22, 2019
Saturday evening we will be hosting a special vertical tasting of our Iberian wines and port dating back to 2010. We have selected an array of gourmet cheeses, charcuterie and chocolates to pair with this unique tasting.
Our winemaker, Steve, will be leading this tasting and talking about the vineyards, harvest and bottling of each wine, describing the style of wine and the nuance each wine conveys in the glass and pairing recommendations. This vertical tasting will be limited to 20 guests. $45 per person
When: Saturday, June 22, 2019
Time: 6pm - 8pm
PasoPort - 95 Booker Road
Reservations Below