Touriga Vertical/Dinner
October 7, 2022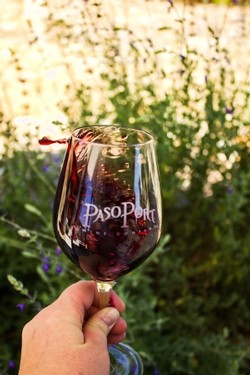 Touriga Nacional Vertical Tasting Event & Dinner!
Join us Friday, October 7th, 2022, for a rare and exciting vertical tasting of one of Portugal's finest grape varieties, Touriga Nacional. We will be hosting a special vertical tasting of 5 vintages of our Touriga Nacional wines from Per Caso and 3 vintages of our Violeta port dating back to 2007.
Our owner and winemaker, Steve, will lead this tasting and talk about each vintage, the vineyard, harvest, and bottling, describing the style of wine and the nuance each wine conveys in the glass and pairing recommendations.
Dinner and wine will be served after the vertical tasting of wines. The port vertical will be served after dinner with a cheese plate. Limited to 30 guests. $100pp club members / $115pp non-members. Due to limited availability tickets are non-refundable.
Members must sign in to receive member pricing.
When: Friday, October 7th, 2022
Time: 6pm - 8pm (starts at 6pm)
PasoPort - 95 Booker Road
Limited to 30 Guests
Product Reviews