Owner / Winemaker / Distiller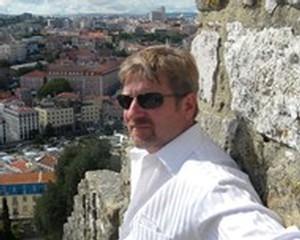 An experienced winemaker with a resolute passion for Paso Robles wines, Steve Glossner has earned a reputation for making wines of singular style and quality.
Steve's entrée into the wine industry began innocently enough; he stumbled upon the wineries in the Finger Lakes region of upstate New York while obtaining a business degree from Cornell University in Ithaca, NY. His curiosity piqued, he landed a sales position at a fine wine shop in Western New York, and through the owners' generous tutorship, his fate in the wine industry was sealed. In 1988 Steve moved to California to become a winemaker.
Jumping in feet-first, He worked the crush and began dragging hoses at various wineries in Sonoma County, then spent a harvest in New Zealand. Upon returning to the States, he began a program of graduate study in enology at CSU, Fresno. He discovered the Paso Robles area through his studies and research at Fresno and moved there in 1993.
The following year, Steve became the winemaker for Justin Vineyards and Winery and produced the 1994 Isosceles which was awarded the prestigious international Pichon Longueville Comtesse de Lalande Trophy for the "best blended red wine". In 1997 he made the base wine components which were eventually blended, after his departure, to become the 1997 Justin Isosceles, rated as one of the top 100 wines by the Wine Spectator in 2000.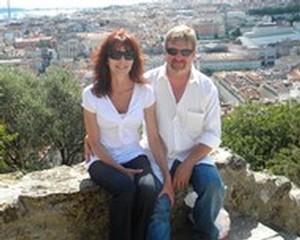 In 1999, after five years at Justin, he moved to Adelaida Cellars to gain further experience working with the unique aspects of Paso Robles Westside grapes under the eclectic style of winemaking instituted by former winemaker John Munch . Then, in 2002 was hired to be the Director of Winemaking at Halter Ranch, the former MacGillvary Vineyard, where he developed the initial wine portfolio and long-term wine program for the burgeoning brand from their spectacular and diverse planting of 250 acres of Westside estate grapes.
Today, Steve's focus is on the three wines he and his wife Lola create and nurture, Paso Port, Per Caso Cellars, and Pendray's Distillery by carefully crafting unique Port-style wines, table wines, and spirits. "It's been an interesting journey" reflects Steve, "but I can't say I would trade it for anything else by the same token." He also spends time consulting for Guyomar Wine Cellars, a small premium wine brand located in the Willow Creek District of Paso Robles, focusing on estate bottled wines.