Brandy Alexander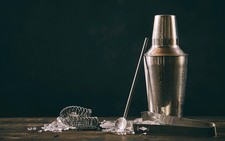 Recipe Date:
November 22, 2021
Measurements:
Imperial (US)
A Brandy Alexander is a brandy-based cocktail consisting of cognac, crème de cacao, and cream that became popular during the early 20th century.
Ingredients
1 oz Pendray's Brandy
1 oz Crème de cacao
1 oz Heavy Cream
Directions
Shake and strain into a chilled cocktail glass. Sprinkle with fresh ground nutmeg.