Orange Moon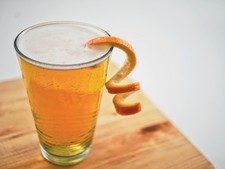 Recipe Date:
May 23, 2021
Measurements:
Imperial (US)
White Belgian Ales taste great served with an orange wedge. We've taken that up one notch, and added a shot of our Pendray's Orange Liqueur to the beer. Cool and crisp!
Ingredients
1 bottle of White Belgian-Style Wheat Ale
1 shot of Pendray's Orange Liqueur
Directions
Pour the shot of Orange Liqueur into a pint glass. Slowly add the beer. Garnish with an orange wedge if desired.