Pendray's Apple Brandy Hot Toddy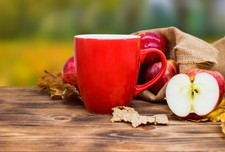 Recipe Date:
November 13, 2021
Measurements:
Imperial (US)
Ward off the chilly winter weather with our version of the Hot Toddy!
Ingredients
1 Tea Bag of a Citrus and Spicy Tea
2 ozs Pendray's Apple Brandy
1 tbsp Fresh Lemon Juice
2 Cinnamon Sticks
1 tbsp Honey
Directions
Brew the tea bag in a mug using 1 cup of water.
Let the tea steep for 2 mins. and then discard the tea bag.
Add the honey, lemon juice & brandy to the mug & stir.
Garnish with the cinnamon sticks.