Sparkling Rosé Lemonade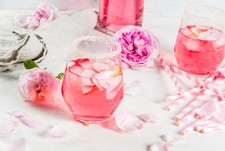 Recipe Date:
August 15, 2020
Measurements:
Imperial (US)
Our Rosé Lemonade is perfect to serve at any celebratory soirée. It's refreshing, slightly sweet & great to share with friends and family.
Ingredients
1 bottle of PasoPort Rosé Port
1 bottle of Sparkling Wine
12 ozs Lemonade
Directions
Combine in a large pitcher and gently stir with a spoon. Serve in a champagne or stemless wine glass, garnsihed with a lemon.