Spiked Chamomile Tea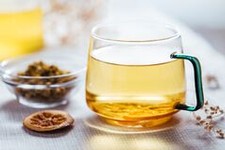 Recipe Date:
January 28, 2022
Measurements:
Imperial (US)
Ingredients
1 Chamomile Tea Bag
1 1/2 ozs Pendray's Chamomile Liqueur
Hot Water
Directions
In your mug of choice, steep tea bag in hot water for 2-3 minutes.
Remove tea bag.
Add chamomile Liqueur and stir to combine.
Sip and enjoy!