The Orange Nutcracker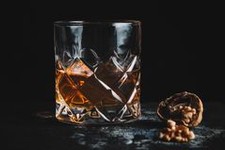 Recipe Date:
November 4, 2021
Measurements:
Imperial (US)
This cocktail is warming & comforting. Mix this up for a special holiday party, or just to enjoy in front of the fire to celebrate the end of a long day.
Ingredients
3/4 oz Pendray's Walnut Liqueur
1/4 oz Pendray's Orange Liqueur
1 oz Bourbon
1/2 oz Sweet Vermouth
2 Dashes Orange Bitters
Directions
Combine, Shake with ice, Strain and ENJOY!