The Templeton Tart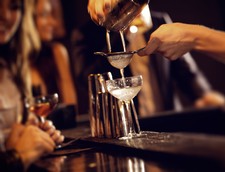 Recipe Date:
August 22, 2020
Measurements:
Imperial (US)
There couldn't be a more simple and yet satisfying cocktail. Citrus pucker and sweet apricot with just a hint of apple! Try The Templeton Tart today!
Ingredients
1 1/2 ozs Pendray's Apple Brandy
1 1/2 ozs Apricot Liqueur
1 oz Fresh Lemon Juice
1/4 oz Simple Syrup
Sparkling Water
Directions
Combine Apple Brandy, Apricot Liqueur, Fresh Lemon Juice and Simple Syrup into a cocktail shakers with ice. Shake and strain into cocktail glass and add a splash of Sparkling Water. Sip and Enjoy!